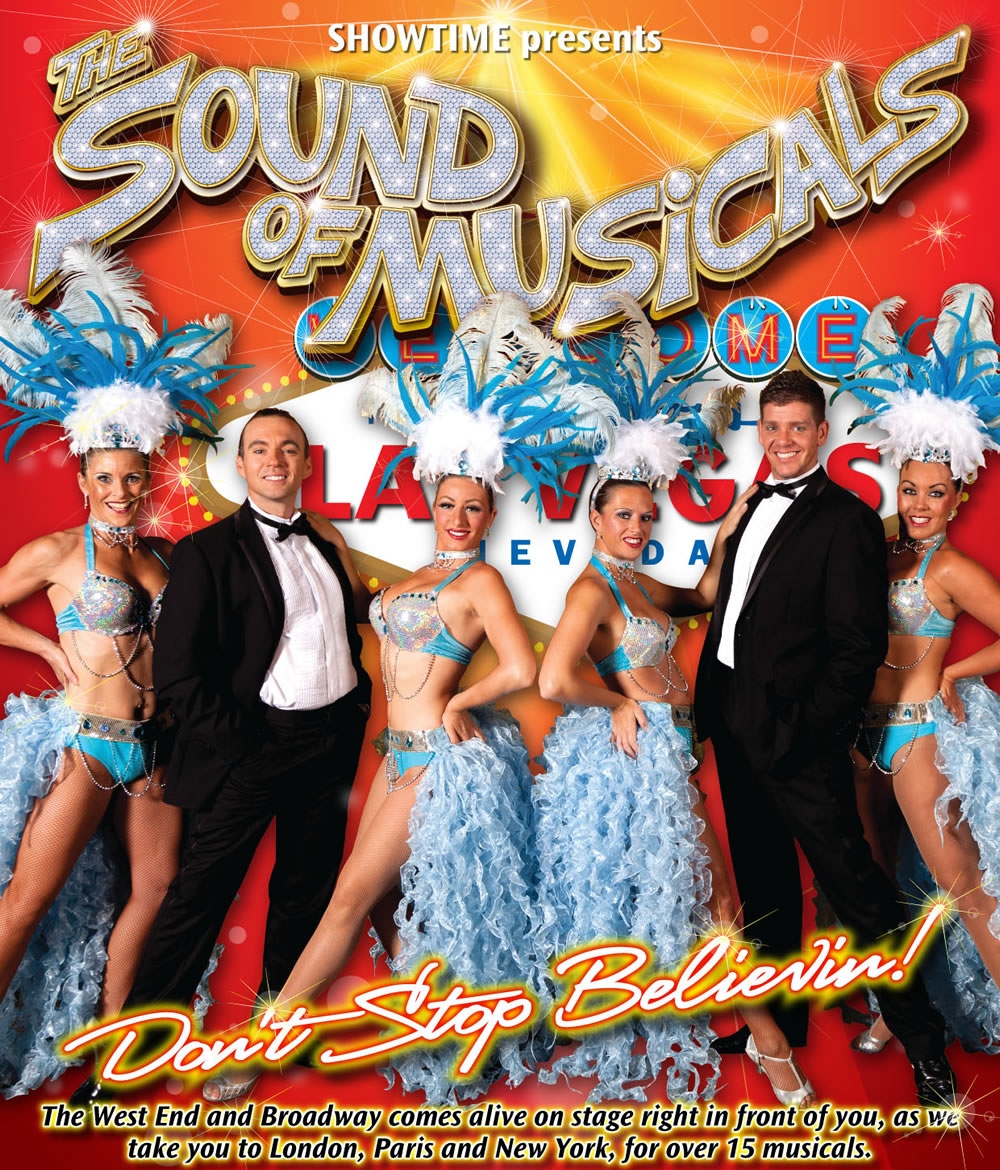 Now into its 4th year Showtime……The Sound Of Musicals is one of the most popular nightsout in Tenerife.
The Sound of Musicals is one of the most popular evenings out and has entertained thousands of visitors and it is the ultimate feel good show that brings The West End and Broadway to Tenerife. Inspired by the story telling magic of your favourite hits from stage and screen. This enchanting love story between Maria and Tony, will take you on a musical journey around the world. From walking the red carpet and meeting the cast you will be serenaded by the live vocals of Bobby Knight, promptly followed by a night full of musicals. This includes 42nd Street, Phantom of the Opera, Evita, Moulin Rouge, The Rat Pack, Joseph, The Sound of Music and not forgetting everyone's favourite Chicago.  However the night isn't just about singing and dancing, you will also enjoy a twist of comedy from the hilarious nuns and Riverdance with a difference; all reaching an exhilarating climax with a truly uplifting finale from Dirty Dancing. From start to finish you will receive table service from the attentive hosts, serving you your evening meal and drinks.
The Sound of Musicals are able to offer various evenings, including Showtime Gold on a Monday, Tuesday and Thursday which is for Adults only, and guarantees you to the best seats in the house with an upgraded wine choice, or a show only option if you prefer. So, if you're only having one night out this holiday, make sure it's this one!
If you're looking for a night out in Tenerife with a difference, look no further than The Sound of Musicals.